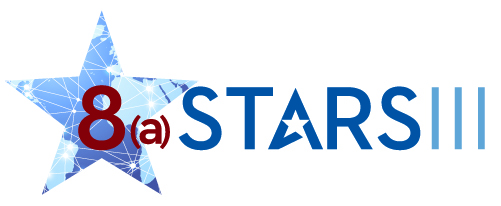 GSA 8(a) STARS III
Contract Ordering Period: 07/02/2021 thru 07/01/2026 with one three-year option
Task Order Performance can go 5 years beyond Contract ordering end date.
Website: www.gsa.gov/stars3
NETS Basic Contract Number for STARS III: 47QTCB22D0184
UEI: KKFQFLLEH5H1
NETS DUNS: 827022141
NETS CAGE Code: 54CJ7
NETS – STARS III Contract Manager:
Robert Nelson, CEO
45921 Maries Road, Suite 140
Sterling, VA 20166
email: info@nets-us.com
phone: 703-677-8720
Contract Description:
The STARS III GWAC is a competitive multiple award, indefinite-delivery, indefinite-quantity (IDIQ) set-aside contract vehicle for small businesses participating in the Small Business Administration's 8(a) Program. STARS III offers federal defense and civilian agencies with a convenient, efficient, and flexible way to order IT services and solutions while simultaneously meeting SBA 8(a) credits toward annual agency goals.
STARS III Features:
Pre-competed, easy-to-use contracts
A low Contract Access Fee (CAF) of 0.75%
Shorter procurement lead times
Support for all current IT and new technologies
8(a) socioeconomic credit transferable to the agency
Directed task orders up to $4.5 million each
There are no functional areas on STARS III so they should not be referenced, 8(a) STARS III was awarded under NAICS: 541512, Computer Systems Design Services. Requirements that align with other IT services NAICS codes are within the scope of the STARS III GWAC. These NAICS codes include, but are not limited to 541511, 541513, 541519, 518210.
Directed awards allowed for orders up to the 8(a) Competitive Threshold.
GSA STARS III Resources:
Ordering guide can be found here www.gsa.gov/S3resources
NETS – STARS III Contract Manager:
Robert Nelson, CEO
45921 Maries Road, Suite 140
Sterling, VA 20166
email: info@nets-us.com
phone: 703-677-8720